Ah. You know, sometimes its just really nice to take a little break and have some fun with people you love. Yesterday, I left early in the morning and drove to Annapolis. Lani, her brother Don, and I went to the Maryland Rennaissance Faire (Lani and I's annual tradition; Don is a welcome addition to our tradition). It was so much fun, I completely forgot to take any pictures! I seriously did not take a single one. I'm so mad at myself!
We left the Faire around 5:00 and went back to Lani's to get changed and ready to go to a concert at Ottobar in Baltimore. I loved Ottobar - its really small, but a great atmosphere! The show was amazing - it was
Solar Powered Sun Destroyer
,
Person L
,
Good Old War
, and
Anthony Green
. AMAZING. We all three decided it was probably the best live show any of us have ever seen. My favorite was actually Good Old War, which is probably my new favorite band. I got their CD, and I think I have the whole thing memorized already, I've listened to it so much since last night! Haha.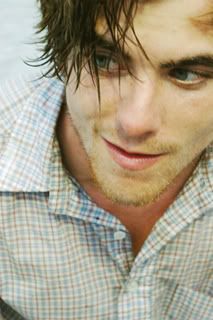 Anthony Green is HOTTTT.
Anyway, I had such a blast! I wish I could have stayed longer. I wanted to hit up Forever21 while I was there, but we didn't have time. I did, however, get some new shoes...they are seriously METAAAAAL! Hahahahaha!
Well, now I have to get ready for school (where I shall be until 9:15 tonight)...bleh. I hope everyone had a weekend at least half as fun as mine!